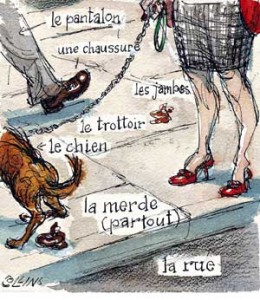 Join me for a chat about France.
They love their cheese, their wine, their rich meats. Butter is in everything and creme fraiche is seen on a menu a dozen times. The women purse their lips and play a mysterious role in a man's life. To say they are fashionable is not bold enough.
Everything about France is well…French.
Especially how they eat.
A meal is a delicacy in France. Something to look forward to, to plan for, to dress for and to patiently anticipate.
Food is engrained in the French culture. The eating experience is part of what makes them who they are.
When we dined in France on our honeymoon our meals began slowly. A small taste to awaken your palette. A glass of wine to entice you.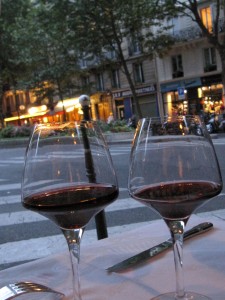 A second course was warm but not heavy. Then the salad arrives and it was fresh, crisp and satisfying.
Your main entree was to be admired before touched. It was a perfect portion, enough to satisfy your body, your mind and your excited eyes. Food is eaten slowly. It is talked about. It is indulgent. The fork is put down when you have had enough. Overeating is not a part of the dining experience. No, it is not. Overeating takes away from the enjoyment this experience.
The final course of dessert could be salty and smooth with cheese or sweet with chocolate. Maybe a cafe or tea. After this final course you are left to relax, talk, laugh, and just be. This time after the meal is just as important as the food itself. This is time to connect with friends, family, loved ones. Time to be.
I left France with a new appreciation for food. An appreciation for the taste surely, but more for the experience it provides. Food truly brings people together.
There are books, articles and documentaries about the French Paradox: How is it that a country full of cheese, wine, butter and meat eating people stay slender and healthy? There is less heart disease, cancer and a multitude of other chronic illnesses than in the United States.
What is it that they are doing many ask?
I'm starting to wonder if it comes down to this simple idea: a respect for food. A respect for it's simplicity, it's nourishment and what it brings to a culture.
The average American eats on the go at nearly every meal. Eating in the car is standard. Eating at our desk at lunch is expected. A meal with family or friends is hard to find time for and often put off. We eat so quickly that we don't even truly taste what is on the plate! We skip so many meals because work meetings run late that when dinner comes around you can't ever eat enough to make up for the day. Our way of life has reached maximum speed. Taking time to be together, to prepare or enjoy a meal and call on pieces of our culture has been lost.
A result of our go go go mentality has brought us more packaged, boxed and processed food. No need for me to talk at length here about this. We all know what we see in the supermarket.
But as all listen to the news and read the articles about nutrition, we try to follow a "healthy" way of life. Consider this idea:
Leave the diet books, the nutrition plans and the recommendations behind. Think about how you can find time to connect with food again.
Open a cookbook and be bold with something new. Invite a friend over. Call your wife, husband, girlfriend, boyfriend, partner and prepare a meal together.
Savor your food and all that went into preparing it. Don't worry about how much protein is in there or how many calories might be in store.
Come off autopilot and slow down. Take in the experience food can bring you.
Notice how wonderful your body feels when you eat slowly, when you put down the fork to really taste each bite. Are you getting full? Time to stop, enjoy and just be.
Notice how content, relaxed and refreshed you feel after a meal that not only satisfied your body but an experience that filled you up in a deeper way.
Enjoy your food. Respect your food.
That is the French Paradox.
No related posts.
Related posts brought to you by Yet Another Related Posts Plugin.