Normalcy…
That is what I need today.
The streak of holidays has finally come to an end and though I would do it all over again in a heartbeat- I am ready for my routine back. I'm craving productivity, todo lists, goals, home cooked goodness, a long run, gallons of water and maybe some advil to ease the caffeine headache I have this morning (too much coffee this past week Jenn! :)).
Yep.
I'm ready to kick some behind on my goals for 2011.
So, let's start today.
Right now.
Step 1- have you thoughtfully crafted a goal or set of goals? Do they spark excitement? Do they speak to what you truly want deep down inside that beautiful mind of yours?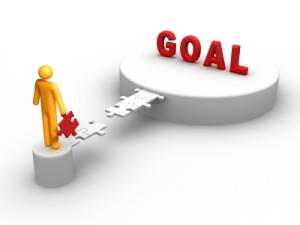 source
Step 2- take your goals and do two things:
1- write them in the present tense. "I am _____. I have _____. I reached _____." There is something very subtle and amazing about writing goals as though you have already reached them. Every time you read through that list each day you are activating that excitement and cultivating the idea in your mind that you will and already have reached them!

source
2- dream a vision. My favorite step when I work with my clients! This is the fun part where we take your goals and give them even more life than you ever have before. It's simple exercise really. Close your and picture yourself a year from now- what do you look like, feel like, what is happening in your life, what are you doing, what has changed? Give as much detail as you can. Dream it!
Step 3- write a concise and focused to do list. What happens today? What small piece of any of those goals would you like to tackle here and now? On the top of the todo lists are your highest priority items- the action steps that mean the MOST to you. This list shouldn't be 15, 20 or 30 items deep. No need for overwhelm on the third day of the year, sweetheart. Focus and be clear.
Step 4- ACTION. Go, go, go. Keep that todo list close to you. Print your vision or your goals on a small piece of paper and throw it in your bag. Use this vision, your goals and this todo list to fuel your day and focus your decisions.
Before you know it…progress unfolds. Change begins. Success is closer.
January Coaching Offer
The above ideas are just a small taste of where I begin with my coaching clients. The most important piece to bringing forth change, to achieving goals, to meeting resolutions is to begin with YOU. What do you want? How do you want to feel? What do you want to create in your life? What would you like to change today? What can you dream up?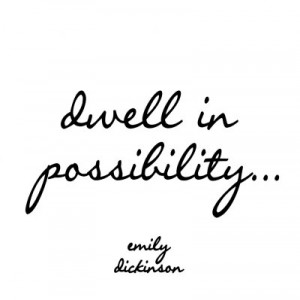 source
I want to be there, right next to YOU as you begin this incredible new year. I want 2011 to be the year that you go after everything you want, the year that you find what balance, vitality, and wellness can really feel like.
So, let's get another offer on the table here. I had such an incredible experience in November and December with my first offer that I'm ready to do this again!
For the month of January I would like to offer 3 free wellness and fitness coaching sessions to ANY new client!
That. is. right.
Anyone who decides to reach out and connect with me will be given a first initial discovery session plus two additional sessions for FREE. Need I put a number of this incredible value? Well over $100 friends.
So…don't wait.
Click HERE to learn more about my coaching.
Click HERE to contact me via this website.
Or email me here to get started: livewellfit09 <at> gmail <dot> com.
I cannot wait to meet you!
Share today- how are you feeling about the new year? Have you decided to create a set of goals or have resolutions never really worked for you?
No related posts.
Related posts brought to you by Yet Another Related Posts Plugin.