Mornin' kids.
Reasons I've got a ridiculous smile on my face today…
1. It's FRIDAY!
2. I made my favorite Illy coffee and just happened to pour extra milk + sugar in there. Darnit it nearly tastes like coffee ice cream. A glorious treat!
3. Christmas plates made their debut for breakfast! I love these gems. My mom got them before I was born and passed them on to me about two years ago. They remind me of everything Christmas and everything home.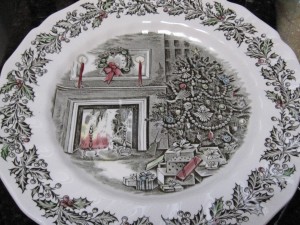 4. I made my breakfast of champions! Drippy eggs on toast! On the Christmas plates!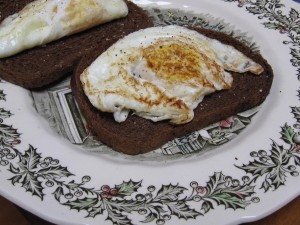 5. I'm extra caffeinated! Someone come over and tell me to stop!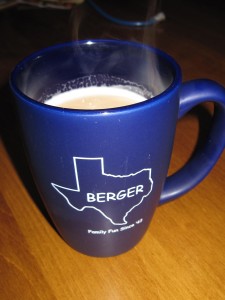 Oh it's gonna be a good day…
And I have a new recipe for you guys! Remember how I like to do things simple?
Well simple is the theme of this guy plus I got to play with my new gadget.
Lemony Hummus
I've been craving everything citrus for the past week. Lemon, lime, grapefruit, oranges…anything I can get my hands on. I have been wanting to make some homemade hummus (for the first time. I know, I'm behind) and what better than lemony hummus.
I started with this most simple recipe and got to work from there.
All you need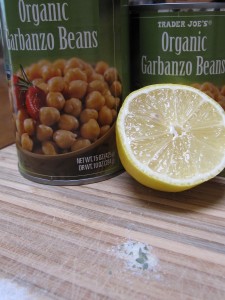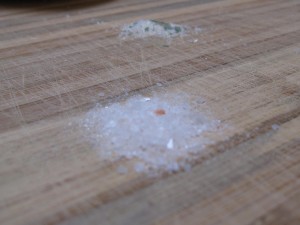 2 cups of garbanzo beans
3 tbsp fresh lemon juice
3/4 c olive oil
1 tsp salt
1 tsp garlic powder or salt
We are out of garlic in this kitchen so garlic salt had to do. Oh and it did just fine!
So, start by rinsing the beans.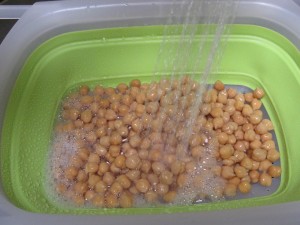 Then get out your food processor (a blender would work fine as well). This is when I got a bit giddy. The husband and I received this glorious masterpiece as a wedding gift. Here we are married for nearly 5 months and I am just using it for the first time. Bad wife all around.
But now that it's out it stays! This guy was so much fun!
Oh yes, the Cuisinart 9 cup Food Processor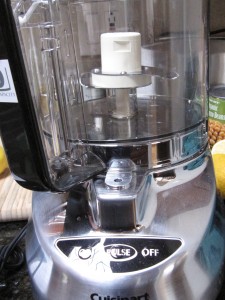 While I drank my first cup of coffee we poured through this little booklet. This machine deserves respect boys n girls. Big blades + motors = READ instructions.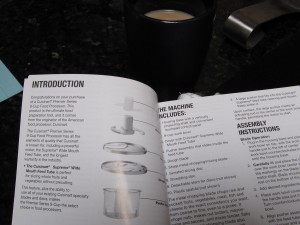 Then we played around a bit. I don't know, blame it on the coffee.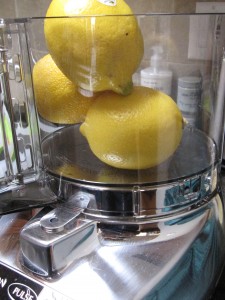 Next step in our actual recipe now Jenn…add those beans, lemon juice, oil and seasonings.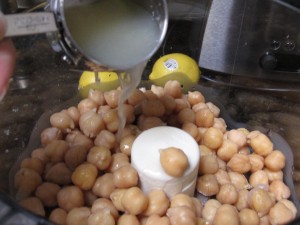 Then brace yourself and press the ON button (or pulse if you are a bit nervous. I was)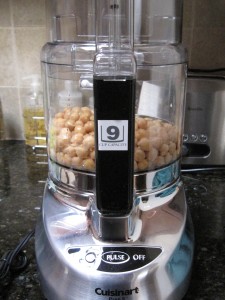 Take a step back, grab your cup o' joe and watch.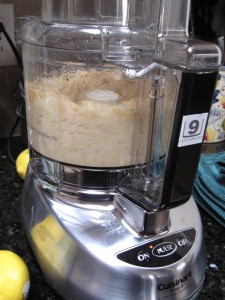 Oh yes friends, this machine is a beautiful thing with what it can do in 2 minutes flat.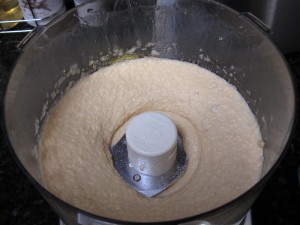 The final product is so creamy, fresh and tasty! A citrus twist on one of my favorite foods.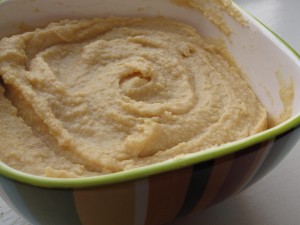 Lemony Hummus play by play:

Rinse beans. Add beans, olive oil, lemon juice and seasonings to food processor or blender. Mix for 2 minutes until desired smooth consistency. Enjoy!
So.
The dishes are clean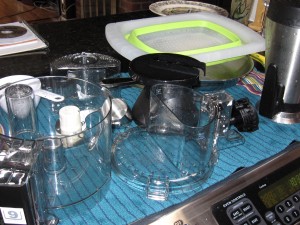 My Pandora Manheim Steamroller channel is on
Second cup of coffee is in hand
It's going to be a banger of a day!
And finally..holiday tip time!
Get caught up! Tip 1,  Tip 2,  Tip 3,  Tip 4
Stay hydrated! Indulgent meals ahead? Parties to attend? Beef up your water guys. Staying hydrated not only helps you body function in top form but it will help your body flush heavy foods and keep some of that sluggish feeling away. Shoot for 3-4 liters! I have a one liter bottle that I try to fill as often as I can throughout the day.
Any fav citrus recipes to share today friends? Plans for the weekend?
No related posts.
Related posts brought to you by Yet Another Related Posts Plugin.