Well hello there!
I've been spending the last few days at home in Texas.

It has been glorious! Family, friends, good food, warm sunshine.
When I'm home we cook.
So this week is all about the food.
And the funniest brother and sister I have ever seen.
Meet Enzo and Chloe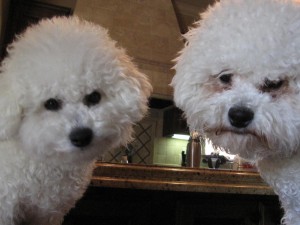 Enzo is my mom's new puppy and Chloe is his sister. She lives a short few miles away with my mom's good friend. Needless to say everyday is quite the play day!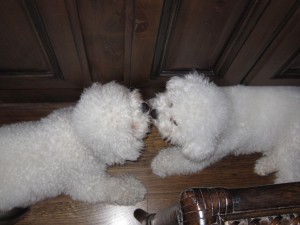 Alright, on to food.
A favorite family recipe that we made this week.
Hawaiian Chicken

All you need for success:
2-3 chicken breasts or thighs
flour
dash of celery salt
dash of nutmeg
dash of paprika
salt + pepper
1 tbsp butter
1 1/2 cup pineapple juice
2 tbsp lemon juice
3 tbsp soy sauce
The key ingredients are these lovely friends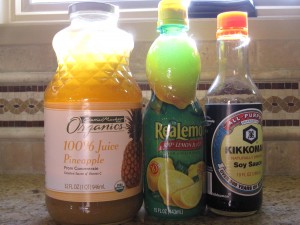 Something about the combination of the pineapple, lemon and soy is so yummy!
Easy steps:
1. Combine flour, celery salt, nutmeg, paprika, salt and pepper in a bag.
2. Dredge chicken in flour mixture.
3. Brown chicken in melted butter or oil.
4. Place chicken in casserole dish with cover on. Pour over pineapple juice, lemon juice and soy sauce.
5. Bake at 350 degrees for 2 hours. Leave cover off for last 20 minutes.
Oh this dish is near incredible!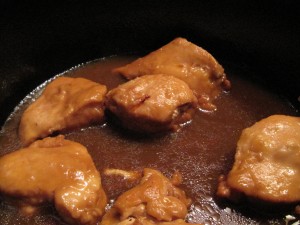 This dish is best served over rice or quinoa. The sauce soaks right up with the grain and is so so so tasty! It is easy to throw together and makes your house smell incredible.
Enjoy friends!
Coming up this week in Texas:
My experiments with the Vitamix
Homemade peanut butter
And more entertainment from Enzo and Chloe
Have a wonderful day!
No related posts.
Related posts brought to you by Yet Another Related Posts Plugin.