I freely admit that I can have an obsessive side to my personality.
Once I like something I can't get enough of it. It's all I can think about.
So today I thought I would share my current food favs. I have found some wonderful, wonderful recipes out there that have graced my kitchen with their presence and added to my obsessive qualities.
Coconut Butter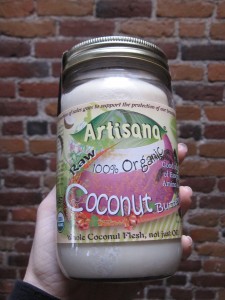 It is so very, very, very worth the hefty cost. Trust me- this goodness will change your life, your smoothie's life, your oatmeal's life, your pancake's life, and your toast's life.
Breakfast Bake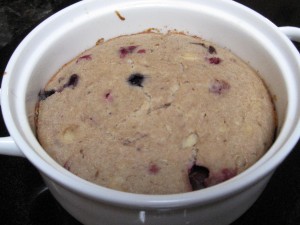 Recipe coming soon…
Let's just say this bread has made early mornings better than they ever have been before. I'm concocting all sorts of mixtures!
Rosemary Potatoes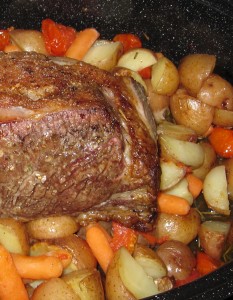 Let's just say that the other night I took our favorite Sunday roast, added organic red potatoes tossed in olive oil + rosemary and this Sunday became like no other Sunday. Rosemary and potatoes should never be apart again.
Angela, I love you. My lunches have been transformed and I dream about the tahini dressing.
Winter Monster
Smoothie love:
1 cup coconut milk
2 handfuls of frozen cherries
1/2 banana
2 handfuls of spinach
1/4 c greek yogurt
Pure, undying love.
Dark chocolate 85% cocao
I don't think I need to say anything else.
Oat flour
My new friend! I use him everyday and create such wonderful pancakes, breakfast bakes and I'm thinking that my first try at bread will involve this guy. A super tasty + hearty gluten free flour.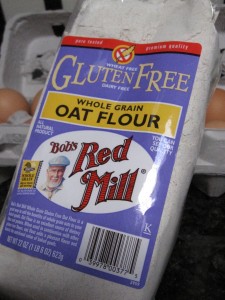 Now I'm going to go jump on my bike for 70 minutes and dream up something with coconut butter, dark chocolate, frozen cherries and oat flour.
I'm thinking it's going to be a great day!
Question of the day: What are your current food favs? What are you obsessed with!
No related posts.
Related posts brought to you by Yet Another Related Posts Plugin.