Today marks a glorious day.
Not only was I successfully able to take the Christmas tree through our home, down our four flights of stairs and down the alley to the trash area WITHOUT covering every square inch with pine needles. SUCCESS!
…I am also beginning a new program that I could not be more thrilled, excited and down right giddy about.
Today is my first day of school.

To quickly catch you up, I am enrolled at the Institute for Integrative Nutrition in their at home holistic health and nutrition coaching program. It is a year long and explores everything under the sun in the world of health and nutrition. I have been spending the last few weeks soaking up their fundamental material which is just an introduction to the program itself and I am blown away at what I have already seen and learned. Such cool and awesome stuff!
The reason I decided to take this next step has everything to do with my ultimate love within the world of coaching: food. From my own experience and in working with my current clients, delving into the world of food, the relationship we have with it and the relationship with our body is my greatest love. Call it a passion, an obsession or a specialty.

IIN will take my training, skills, knowledge and understanding of food and our body to a completely new level.
I believe this next year will do two things for me: 1- it will enhance my own understanding as an individual and someone who continues to evolve and better my body, my mind and how I nourish my life and 2- the knowledge and experience I gain from this program will take my coaching and how I can impact an individual's life to an awesome level! I am like a little girl seeing the playground for the first time when I think about how this program will enhance my practice as a coach. My dreams are big and this is the next step towards them!
So this morning I opened up the giant box that arrived on my doorstep a few weeks ago. Program materials! I wanted to wait until this morning just for the excitement and anticipation!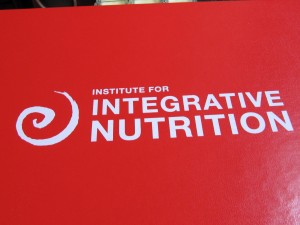 Check out this beauty: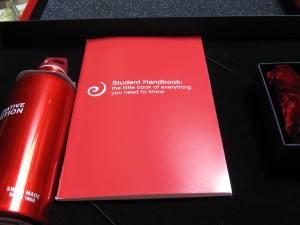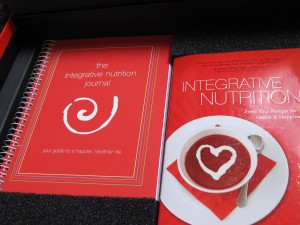 And look at the resources!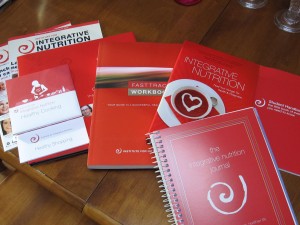 So so awesome!
And this little guy holds all of my coursework, lectures, videos and more for the year. Awesome color in theme with the bold red of IIN.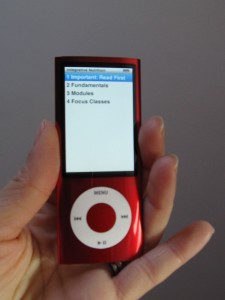 So today it begins! I will surely be sharing all sorts of goodies here as I move through the program.

P90X
On a somewhat separate note today begins my new strength training routine! I'm going in with the big stuff today and starting P90X!!!! Oh yes…
The X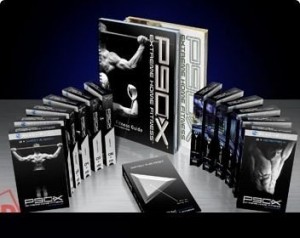 As you know, I know a little bit about Beachbody products so it was an easy choice for me: P90X is the most comprehensive at-home strength training program that I know of. Tony Horton is brilliant! And I am ready to build some muscle! So as the man says…BRING IT!
Well I'm off. Time to read, explore, lift some weights and work some TurboKick in there as well! Phew!
No related posts.
Related posts brought to you by Yet Another Related Posts Plugin.