A most perfect morning
Start with this…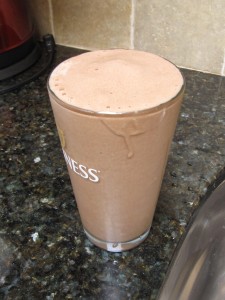 Add this…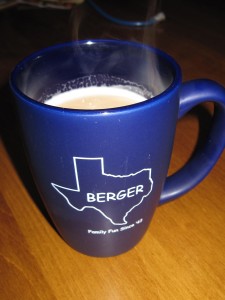 A dash of this…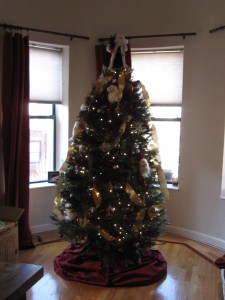 All while planning this…
Spin playlist!
1. Cosmic Love- Florence + the Machine (warmup)
2. The Time- Black Eyed Peas (seated flat, increase cadence + resistance)
3. Lose Yourself- Eminem (run + seated with mod resistance interval)
4. Uprising- Muse (heavy climb, partial recover)
5. Hung Up- Madonna (climb + seated hill interval)
6. Right Here, Right Now- Fatbloy Slim (JUMPS)
7. Hot Revolver- Lil Wayne (recover + quicken pace)
8. Speakers Pumping- Tony D (long jump/seated interval)
9. Sex on Fire- Kings of Leon (seated hill)
10. One- Swedish House Mafia (2 min climb/seated 1 min HEAVY)
11. Hoppipolla- Sigur Ros (recover)
Oh yes. The teaching resumes friends! I will be teaching my first spin class today. Oh goodness I could not be more psyched!!!! This music includes some of my most favorite intense songs that get you going. Fabulous!
Go get yourself some of these tunes for your next workout! I promise you will be out of your seat, pushing your body and sweatin like crazy!

I haven't forgotten about our holiday tips!
Here are a few favs…
Holiday Tips
1. Start your day with a glass of water with slices of lemon. The lemon is a fabulous cleansing agent for your liver and your body. An awesome way to flush out your body and start your day!
2. Is your body craving the warm covers in the morning instead of a recharging workout? Some of my favorite tricks to get my workout started:
lay out my clothes and I pick my favorite outfit. Yes I like to plan my workout clothes on some days. Something pretty may just get you in them!
pick something entirely new to do. Try a new class or grab a friend for the free rockclimbing or dance class demo. Add something spicy to get you excited again!
keep it simple. Exercise does not have to be in a gym, in a class or outside. It can be in your living room dancing around with your favorite tunes!
Alright friends. I'm off!
Have a wonderful, wonderful day.

No related posts.
Related posts brought to you by Yet Another Related Posts Plugin.