I started my day off grand…
Beautiful bowl of whipped banana oatmeal with a drizzle of maple syrup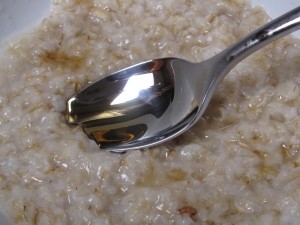 And then found myself craving veggies again.
Veggies you say?
Me?
Craving?
Veggies?
I know Mom…I've evolved.
For a few weeks now all my body has wanted was comforting, warm and heavy food. A result of chilly times arriving in Boston.
And then this past weekend I began to crave fresh, crisp veggies.
I obliged.
Yesterday's lunch consisted of your most basic roasted broccoli + zucchini. I need to perfect my roasting abilities as the zukes were quite mushy. Still quite edible but not my favorite consistency. Any recommendations on that?
I roasted this gorgeous platter at 375 for 30 minutes.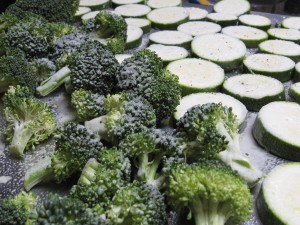 Served with a perfect bowl of Butternut Squash + Apple soup. Bowl x2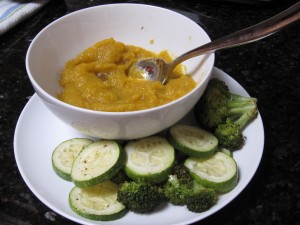 But then today I started to thumb through the gorgeous cookbook that my darling gal gave me this weekend as a wedding gift. Thank you!!!

She is a truly talented cook and a well seasoned vegetarian. Therefore I had to request some of her fav veggie cooking resources!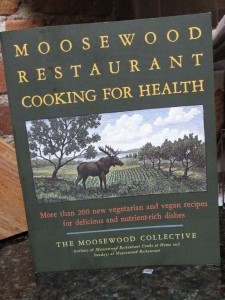 This morning my eyes landed on this…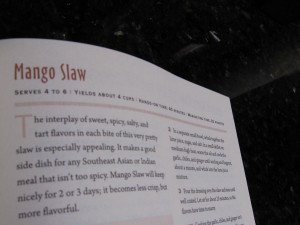 Yes, I know mangoes aren't in season but she had to be mine. So I ran out and found the first mango I could.
The mango slaw was born right here on this very morning.
I give you my slightly modified Mango Slaw recipe.
Mango Slaw (adapted from Moosewood)
What you need to succeed: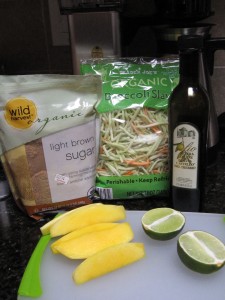 1 head of cabbage + 1 cup of sliced carrots OR 1 bag of cabbage/broccoli slaw
1 mango cubed
1/4 cup lime juice (about 3 limes)
2 tbsp of brown sugar or maple syrup
1 tbsp of olive oil
1 clove of garlic, minced
s + p
Mix dressing: lime juice, brown sugar/maple syrup, olive oil, garlic, s + p.
Whisk until sugar dissolves. Set aside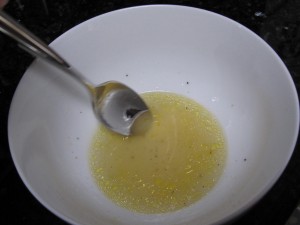 Slice mango into small, bite size pieces.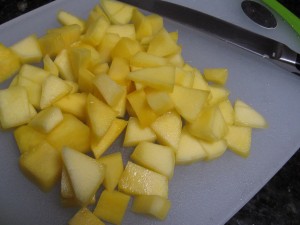 Add cabbage/broccoli slaw + mango to a bowl.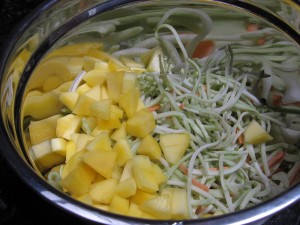 Pour dressing over mixture and stir to coat evenly.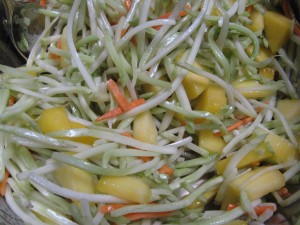 Do as I do and eat directly from bowl.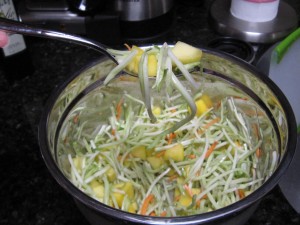 Delicious, simple, fresh and crisp!
What are your favorite go to veggie dishes? Share! I need to build up my repertoire over here!
Have a most wonderful day.
No related posts.
Related posts brought to you by Yet Another Related Posts Plugin.