This past Sunday my two brothers woke up at 3 am.
They ate roughly 900 calories in the form of peanut butter, toast, applesauce, eggs and protein shakes before departing at 4:30.
They waited in downtown Tempe, AZ with over 2000 other athletes to begin IRONMAN ARIZONA.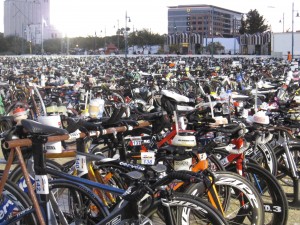 An Ironman race looks like this…
2.4 mile swim
112 mile bike
26.2 run
For a grand total of 140.6 miles.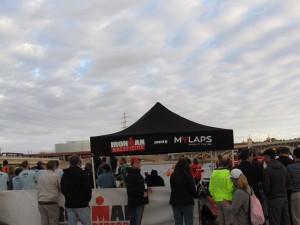 Athletes have 17 hours to complete this enduring race.
A feat to be inspired by to say the least.
The starting area has incredible energy. Spectators, family, friends, elite competitors…the buzz is amazing.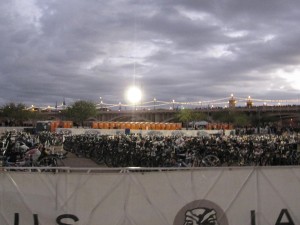 Once the gun went off at 7am we perched ourselves at the swim exit in hopes that we might see our two future Ironman boys.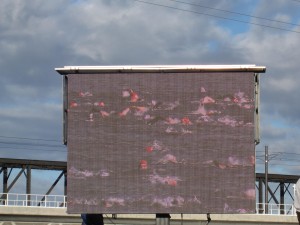 A mere 50 minutes in the elite pros began to race out of the water. The cheers were unreal.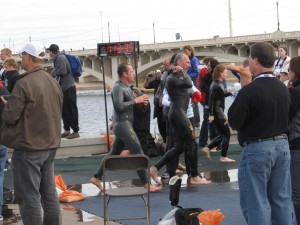 Volunteers are waiting on the steps to help athletes out of the water as many come running out confused and dizzy after being in the cold water.
They immediately run to the "stripping area." Volunteers have one job there: to rip off those wet suits as quickly as possible. We were maybe 10 feet from the strippers and it was quite the scene! (I want that job!)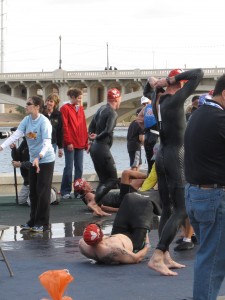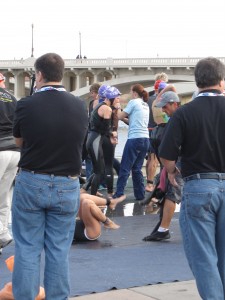 An hour into the race we spotted our first athlete!
Then barely 20 minutes after we spotted my other brother (our first timer!!!). To say he looked happy was an understatement.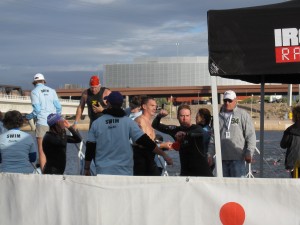 Our group of spectators ran to the bike exit in hopes that we might see our boys off for their 112 mile treck.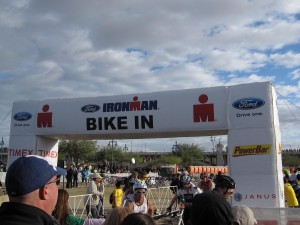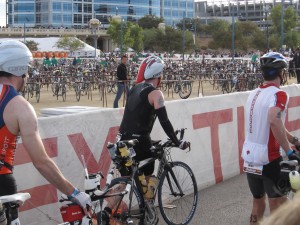 Then by 2pm we found our perfect spot at the beginning of the running loop. With good luck we would see our boys at least 3 times.
We had about 5 hours in this spot so we had blankets, chairs, food, drink, signs and more!
My niece was ready to see her daddy!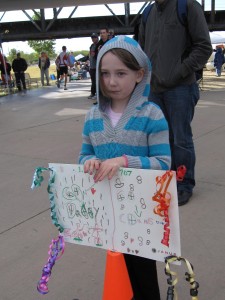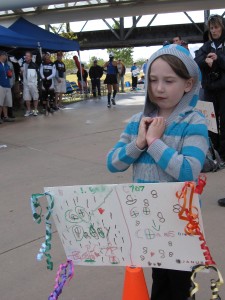 Runners started come in pacts…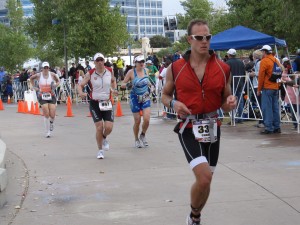 And then..maybe? Our first 7 time Ironman in grey and black? Maybe? IT IS!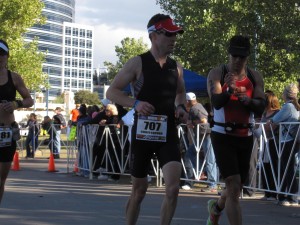 Then our next athlete in all black and red? Maybe? OH YES IT IS!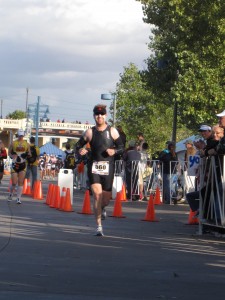 Fast forward 5 hours and we headed to the finish line to find our boys…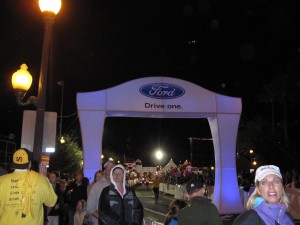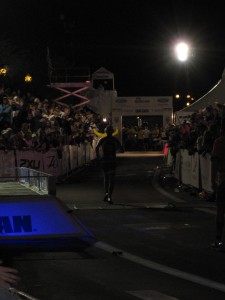 We were so ready!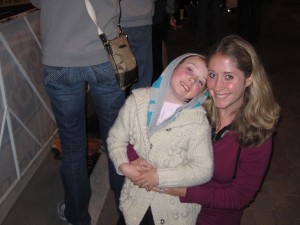 Both finished with incredible times especially with such tough elements. The weather was windy, rainy and hailing during most of the bike ride.
A HUGE congratulations to both of my brothers. You are an inspiration.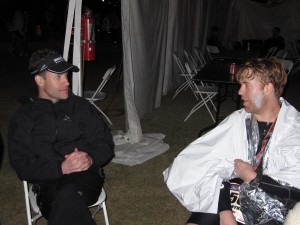 A perfect end to our night.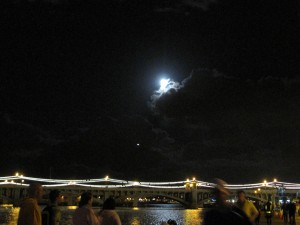 And now I am planning my first Half Ironman for the end of 2011.
We are a crazy family.
No related posts.
Related posts brought to you by Yet Another Related Posts Plugin.