Hello and a most happy Monday to ya!

Good weekend I hope?
It was gorgeous in the New England area on Saturday! I soaked up every moment of that with an early spinning class (certification is t-minus 3 days!!!), followed by the Apple Crest Festival including hot apple cider and my beloved apple cider donuts. The evening filled my belly with another round of our pork tenderloin smothered in pumpkin butter. Oh so delicious.
Here is the quick n easy recipe
Pumpkin Pork Tenderloin:
1 pork tenderloin (size is up to you!)
jar of your favorite pumpkin butter or homemade (trying this next week!)
If you are as lucky as we are, you want to cook your pork tenderloin on the grill. Grill time is roughly 30-35 minutes. Ideal temperature for pork is 160-165 degrees. Once your meat reaches 150, cover the pork with your pumpkin butter. As much as you desire. Allow to finish cooking, reaching 160-165.
If the oven is your option that's ok too! Preheat your oven to 375. Cook time will be 35-45 minutes, again allowing the meat to reach 160-165 degrees.
Pics will come soon! We always dig in before I remember to snap photos.
Quick at home circuit
Some days the gym won't do, videos won't do, spinning won't do, yoga won't do.
All I need on these days are my quick n dirty circuit workouts. They last less than 30 minutes and are a killer sweat session! This particular session is focused on endurance and incorporates a bit of higher intensity interval work so get ready.
Warm up- 5 min
jog in place for 1-2 min
15 small squats (less range of motion)
15 sumo squats (legs further apart, toes pointed sightly out to the side)
Circuit
Repeat twice my friends!
Then come back and report how sweaty and awesome you felt afterwards!

I leave you with a few fabulous pictures from our day on Saturday…
Apple Crest Farm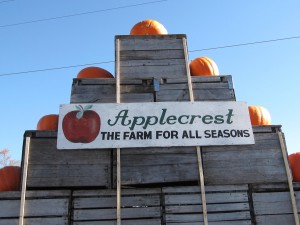 Some of the biggest pumpkins I had seen in a while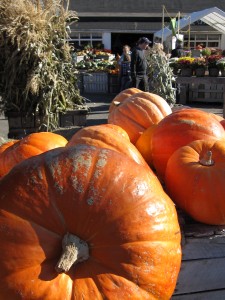 Awesome banjo music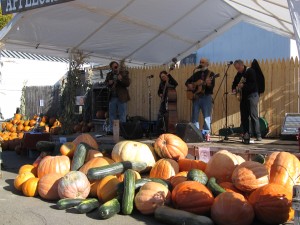 The pumpkin patch had seen better days! Picked over to say the least.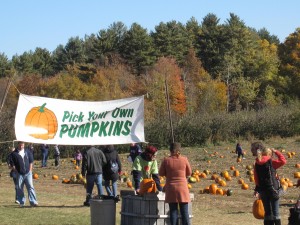 It was a gorgeous day!
No related posts.
Related posts brought to you by Yet Another Related Posts Plugin.