My relationship with food has always been complicated. A bad romance that could likely fill an entire Lifetime movie if I was a good writer.

Even upon discovering Intuitive Eating I still struggled with daily thoughts on how to truly eat mindfully, how to treat my body well but not return to the world of counting, how to just BREATHE and eat. I still didn't feel like a normal eater, if there really is one.
Each day would begin with a promise to myself. A promise to follow the principles of intuitive eating in the best way that I could and to continue to learn, grow and change. Effort was always required and focus was always immediate.
And then I found myself on my honeymoon. Blissful, perfect, happy, peaceful, and content. I walked onto the plane, sat down and for the first time I took a breath. Not just any breath but a breath of absolute balance. I knew that this trip was what my body needed. I couldn't say why but I knew I would learn something new about myself.
And I did.
What unfolded over the next few weeks was a new definition of moderation.
I began to truly learn (and not just say I did!) about how to eat anything, everything or nothing in moderation. Without fullness, without guilt, without question, without doubt. With absolute certainty.
Have you ever experienced that? I genuinely hadn't!
I watched how the Italians sat at the table with an expression of relaxation and appreciation. An appreciation for life and the people in front of them. The table was a place to enjoy the food presented and soak up the company. And not worry about the rest of the world.
I can't quite explain why that had such an impact on me but it did. I remembered the food should be loved and enjoyed. But it should also be respected, as we respect our bodies. Why would you ever take 1, 2, or 5 more bites when you were full? And why would you ever wonder how many calories were on that plate when you know that your body will tell you when. Your body will tell you everything you need to know.
All that is required of you is to listen, to be willing to listen and then to relearn how to enjoy, embrace and love your eating experience.
Moderation is newly defined in my mind.
Moderation is defined out of respect, balance, happiness and enjoyment. I respect my body, I feel balanced, happy and joyful when I eat what my body is asking for and when I stop when it is content. Leaving behind all ideas of good, bad, guilt, shame, calories, content.
Because of the this new definition, I was able to enjoy this…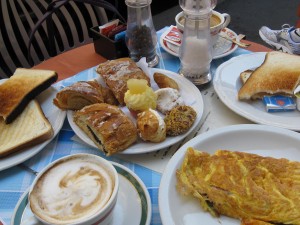 Oh and so much of this..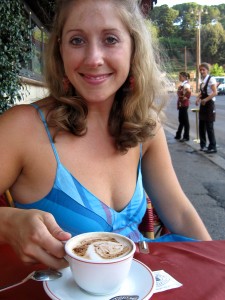 And this..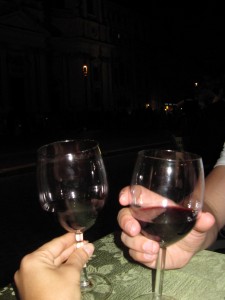 Still loving this…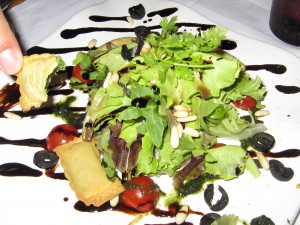 And always ending with this…
Upcoming posts I would love to share more with about how this new idea unfolded in my mind. Why it was different this time and how you too can approach every meal with a love for food and a new sense of moderation.
Because you see, life is meant to be enjoyed in the way that you want it to be! Each of us deserves to find peace with our bodies and with how we treat it!
So, tell me, what does moderation mean to you? Have your ideas changed over time?
No related posts.
Related posts brought to you by Yet Another Related Posts Plugin.