Good mid morning friends!
After such a glorious weekend in Boston rain moved in to the area yesterday morning and today is going to be one gloomy day. We can't complain but after the rain we had last week, I'm over the wet, gray landscape. I want spring, sun and warmth!
Life Craziness + working out
I started off this week with a bunch of craziness yesterday. Wedding plans are coming together but there is an overwhelming amount of things to still do! Any words of wisdom on keeping the fiance and I calm?

As the craziness is developing, I am reminded of how necessary planning is if I want to be eating well and working out. It isn't easy to fit in everything in our day without scheduling and organization! Yesterday I could have EASILY skimped on my workout as I finally started thinking about doing it around 2 pm. My todo list still had over 15 items left but I knew that taking 45 minutes out of my day to sweat and expend some energy would make me feel like a million bucks! AND IT DID!
Yesterday I started Chalean Extreme Push Circuit. This month is focused on even heavier weights, slow and very controlled reps, reaching failure around 7-8 reps. OH MY GOSH did it hurt! What I personally love about this month is that the moves are more standard- you've got your standard bicep curl, tricep dip and slow squats. Good, straightforward moves that require you to perfect your form and simply work hard!!! Did I say how much I love Chalene Johnson?

You want some of that? Go here!
Protein Powder- to do or NOT to do

Protein powder: a topic that you will find 2 very distinct opinions on.
There is the group that finds protein powder to be THE supplement for your diet that will encourage quicker muscle recovery and will allow you to increase your protein quotient during the day. Many found in this group will also say that your body needs 1 gram of protein per 1 lb of body weight (excessive in my opinion).
Then there is the group that finds protein powder supplementation to not be a healthy choice for the body because it is a modified protein. It is not "real" food and there are ways to get enough protein in your diet through other items, focusing on complete protein foods.
My take?
Well, let's start with how protein benefits our body in any form:
protein plays a huge part in our cell regeneration: body growth, replenishment of lost nutrients, hair and nail growth
protein is a macronutrient, which means our body does need a large amount for various areas of the body
protein is made of amino acids which aids in building muscle
protein is a source of energy for the body
protein also aids many of the processes of your metabolism in forming enzymes, hormones, and antibodies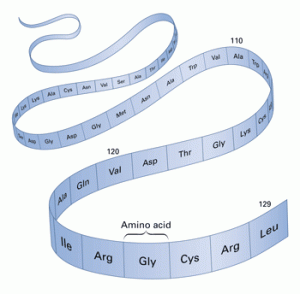 Here is what I find to be obvious: protein plays an important role in our body and it's ability to be well and healthy AND it should be a large component to your daily food intake. Yet protein powder is a supplement. That means it should supplement your diet, not the only or majority source. With that said, I have some form of protein powder about 5 days a week. With my current protein supplement, I find that I feel 1- more energetic 2- my muscles recover from workouts faster 3- I feel confident that these ingredients are quality ingredients for my body's health.
There are various types of protein powder out there. At times it can be overwhelming finding one that works for you in how it digests in your body, how it tastes and whether you find benefits for your body/workouts. Here is a short list of the major protein types available:
1. Whey protein. Whey protein is a milk protein that is well know for it's amino acid profile which better aids in muscle recovery and growth.
2. Casein protein. Casein protein is a more complete milk protein and also has a stellar amino acid profile but is digested more slowly. That fact makes casein protein a slightly less ideal candidate for muscle recovery or after workouts.
3. Soy protein. Soy protein is a complete protein that has a great nutrition profile. It is low in fat, cholesterol and lactose. This is a choice protein for those looking for an animal-free protein. There is a great deal of research out there suggesting that we avoid soy protein. I think each of us needs to research the information available in order to make an educated decision based on our bodies.
4. Protein blends. This protein powder is often a combination of various types of protein whether it be whey, egg, whey isolate or casein. These proteins may offer you a more complete protein with a higher nutritional profile. These are quickly absorbed which is ideal for the body after a workout.
So, which one do you choose? I think that depends on your taste preference and nutritional preference. There are options in all areas, in every flavor and at just about every cost.
I only use protein powders that have natural sugar and added ingredients. I want to know what is in my powder and why it is there. This requirement often removes many of the powders available. Here are some of the protein powders that I have used in the past and am currently using.
Jay Robb Protein– some of the best ingredients out there, sweetened with stevia, many flavor selections and fabulous in taste!
Whole Foods 365 Whey Protein– a terrific, natural whey protein with very few ingredients. I like that!
Shakeology by Beachbody– this is what I currently use. As I mentioned I am looking for quality ingredients in all of my foods. This product has an unbelievable nutrient profile and allows me to supplement my body with 1 scoop a day.
Hopefully you will find this information helpful and may help guide you in either finding a protein powder that works for your OR maybe you will decide that real, whole foods is where you want to be!

Till next time!
No related posts.
Related posts brought to you by Yet Another Related Posts Plugin.